Team
Unparalleled & Experienced Team that nurtures ideas & visions to make them great businesses. The IAN Fund has brought together several successful entrepreneurs, industry leads and investors together who have the same vision of taking the entrepreneurial culture of our country to next level.
Investment Committee Members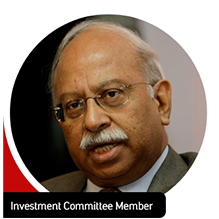 Saurabh Srivastava
Co-founder IAN/ IAN Fund & NASSCOM, Angel Investor & VC
Saurabh Srivastava is one of India's leading entrepreneurs, investors and institution builders. The President of India has awarded him the Padma Shri in recognition of his contribution to the creation of a vibrant entrepreneurial ecosystem in India and Prime Minister Shri Narendra Modi has presented him an Award for his contribution to the Indian IT Industry.
He co-founded and Chaired key institutions of modern India focussed on IT and entrepreneurship: The IT Industry Body NASSCOM; Indian Venture Capital Association; TiE(the world's largest not for profit organization focussed on fostering entrepreneurship with 15,000 members in 60 Chapters across 15 countries); Indian Angel Network, India's first and amongst the world's largest angel groups with over 200 portfolio companies, 500+ investor members globally, operations in 8 locations, including London and Israel.
He founded India's first private sector VC Fund which created companies like Indiabulls and Avendus. He has been involved in investing in around 100 start-ups and has personally mentored hundreds of entrepreneurs. He was an Investment Committee member of the Government's Start up Fund of Funds, served on the Investment Committees of two SIDBI VC Funds and is on the board of the Rajasthan Venture Capital Fund.
His public service commitments have included being a member of the National Innovation Council, SEBI Committee on Alternative Investment Funds, Software Technology Parks of India,, Bombay Stock Exchange Hi-Tech Advisory Panel ,Telecom Centre of Excellence, Railway Expert Committee, PM's Empowered Committee for Awards on Excellence in Public Administration and the National Expert Advisory Committee on Innovation, Incubation and Technology Entrepreneurship.
After a successful stint in the US and India with IBM, he headed Tata Unisys, before turning to entrepreneurship. He founded several successful IT companies including one which was ranked amongst the top 15 companies in India, was the first to get ISO 9001 ( before Infosys and TCS) and was listed, post merger, on the London Stock Exchange with revenues of $800 mill. He serves/has served on the boards of reputed public companies from the US, UK and India.
He served on the Advisory Board of Imperial College Business School London, was adjunct Professor of Entrepreneurship at IIT Mumbai, is Chairman of IIIT Naya Raipur and on the Board of Governors of IIT Kanpur.
He has a Masters from Harvard University, a B Tech from IIT Kanpur and was awarded an Honorary Doctorate in Technology by the University of Wolverhampton, UK. Other Awards include "Distinguished Alumnus Award" from IIT, the Data Quest Lifetime Achievement Award for IT, the Lifetime Achievement Award from IVCA for his contribution to angel and VC investing and the Patrick J McGovern Lifetime Achievement Award for Entrepreneurship ( other awardees include Ratan Tata and Nandan Nilekani)
Harish Mehta
Co-founder NASSCOM / TiE Mumbai, entrepreneur and Angel investor
Mr. Harish Mehta is Founder & Executive Chairman of Onward Technologies Ltd (OTL). He has been recently appointed as an Expert Advisor to the Executive Committee of the Board of Small Industries Development Bank of India (SIDBI) for its Fund of funds Operations.
​He was also the Deputy Chairman and Managing Director of Onward Novell Software (I) Ltd. (1993-2005) and a 50:50 JV between Onward Group and Novell, Inc. (second largest personal software company globally then). He was one of the Chief Architects for the Hinditron – Digital Joint Venture in India in 1987.
​NASSCOM, a leading IT organisation of Industry started from his office in 1986. He is the founder member and the first elected Chairman of NASSCOM, and now He is Convenor of Chairman's Council. He was honoured by the Prime Minister of India – Mr.Narendra Modi, for 25 years of exemplary contribution to NASSCOM.
​He is also A director of Indian Angel Network (IAN), the world's largest and most active angel investors group, Mr. Mehta is also a former Director of Gujarat Venture Funds Limited and a founding member of Infinity Venture Fund – 2002, India's first corporate VC fund. Mr. Mehta Introduced the Indus Entrepreneurs (TiE), a Silicon Valley based Organisation, to Mumbai, and he was the First President of TiE – Mumbai (1999). He also served on the TiE Global Board from 2001-2002. He is convenor of .TIE Mumbai , President Council. He was director at The College of Engineering, Pune. (2010-2015).
​He was honoured with a Life Time Achievement Award for HR Excellence by Deccan Herald in 2004. He was awarded 'CEO of the Year' in 1994, during an international seminar organized by NMIMS, Tata HRD Network and World HRD Congress. He was also honoured with a Life Time Achievement Award by IMC Chamber of Commerce and Industry on 1st June 2018.
​He is also an active volunteer of Onward Foundation, Dewang Mehta Foundation Trust. He is a passionate promoter of Indian language computing.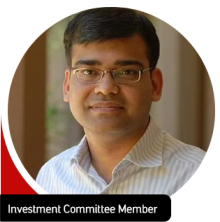 Alok Mittal
Co-founder at IAN, VC, and entrepreneur
Alok is Co-founder and CEO of Indifi, India's leading full-stack platform for enabling debt financing for small businesses.
​Alok is also an active angel investor, co-founder of Indian Angel Network, and on the board of TiE (The Indus Entrepreneurs) Delhi.
​Prior to starting Indifi, Alok setup and ran Canaan Partners' venture investment business. Earlier, Alok co-founded JobsAhead.com, a leading web-based recruitment business in India.Alok earned a BE in computer science and engineering from the Indian Institute of Technology Delhi and a MS in computer science from UC Berkeley.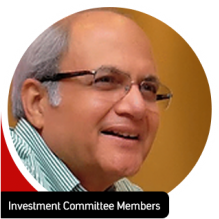 Ajai Chowdhary
Founder, HCL
Ajai Chowdhary, one of the six founder members of HCL began an exciting journey more than four decades ago with a dream to give India its very own microcomputer. The sheer clarity of vision and hard work led to a revolution and laid the foundation for the Indian IT industry, taking India to the league of major economies of the world. HCL today has emerged as the country's information-enabling powerhouse and was also awarded 'Business Superbrands' by The Brand Council and rated the Most Trusted Indian IT Brand by Economic Times in 2010-11.
​He is the Chairman of the Electronics Sector Skills Council. Mr Chowdhry is also currently the Co-Chairman of the Working Group for Development of Innovation and IP in the ESDM sector. In 2011, the Hon'ble President of India conferred Mr Ajai Chowdhry with the prestigious Padma Bhushan, one of the highest civilian honours, as recognition of his consistent contribution in building the IT industry of the nation.
​Gifted with a pedant sense of entrepreneurship, Mr. Ajai Chowdhry has been enlisted among 'India's Most Powerful Brand Builders' and has been adjudged among 'India Inc's Most Powerful CEOs' by The Economic Times. Presently, Mr. Chowdhry is focusing on incubating entrepreneurship by aiding start-ups .He is also on the Board of Indian Angel Network and has invested in many startups. He continues to give back to the society through his in-depth experience and understanding of the industry.
​Mr Ajai Chowdhry has also always focused on giving back to the society and this is not limited to his role in contributing to the Indian IT scenario but also several social initiatives he is a part of. He set up a Charitable Trust called 'Swayam' which is committed to provide education support to deserving children who cannot afford good education. Also he has worked on providing solar power to many villages around, Jabalpur. Besides, he is also the Board member of Population Foundation of India and a Trustee of SaveLife Foundation and plays an important advisory role in their advocacy efforts.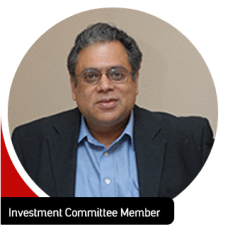 Raman Roy
Chairman and Managing Director at Quatrro BPO Solutions
Raman Roy is widely regarded as the Pioneer and "Guru" of the BPO industry in India. He is fondly referred to as the "Father of the Indian BPO Industry". He has played a pivotal role over the last 30 years in shaping the Global Outsourcing Space and promoting Indian BPOs and proving that India can be a preferred location for Remote Processing. Raman is a pioneer four times over, having successfully led the BPO initiatives of American Express, GE (now Genpact) and Spectramind (now Wipro BPO) before starting Quatrro in mid 2006.
​Raman was the CEO of GECIS, the Business Leader for American Express' BPO business and the Founder and CEO of Spectramind. He is now the Chairman and Managing Director of Quatrro. He has been a catalyst in making Offshoring and Outsourcing decisions strategic for large Fortune 500 companies on a global platform. Raman launched Quatrro to focus on 'Beyond the Existing' high end and new areas of BPO services with a mix of incubation and acquisition led strategies. These have been targeted at the underserved areas, the uncontested market spaces and leverage the 'cloud' with an integrated platform and service offering.
​Raman, with a guiding philosophy of enhancing the success rate of nascent businesses and creating an eco-system for startups, is a founding member of the "Indian Angel Network" a group of investors which has a passion to enable start-up businesses to create, scale and add value, while also addressing the current acute shortage of funds available for start-ups. He has made 50+ investments in startups and mentors 20+ companies. He sits on the Venture Capital Investment Committee (VCIC) hosted by SIDBI for the distribution of the Fund of Funds by the Government of India and is also the co-founder and member of IC of of the IAN Fund. Raman also sits on the Board of Invest India which is the National Investment Promotion and Facilitation Agency, The Indus Entrepreneurs (TiE) Delhi-NCR and the Indian Angel Network besides a select few of his investee companies such as Stratemis, X-Prime, SmartVizx etc.
Rakesh Rewari
Ex DMD at SIDBI
Mr. Rakesh Rewari served as the Chief Executive Officer of Small Industries Development Bank of India and its Deputy Managing Director and a Member of Board of Directors from October 2006 to August 2011.
​Mr. Rewari was the Chairman of India SME Asset Reconstruction Company, Ltd. since August 23, 2010 and was its Director. Mr. Rewari serves as an Independent Director of Shubham Housing Development Finance Company Private Limited. Mr. Rewari serves as a trustee of the Credit Risk Guarantee Fund Trust for Low Income Housing. He served as a Non-Executive Independent Director of National Small Industries Corporation Ltd. He serves as a Director of National Backward Classes Finance & Development Corporation since January 31, 2011. He serves as a Director of GIIN, KITCO Ltd. and Jain sons Fin lease Ltd.(Intellegrow). He served as Nominee Director at MAS Financial Services Limited until February 27, 2017.
​He actively participates in mentoring of innovative and technology focused SME startups and also renders assistance to Venture Capital Funds with SME focus and Social Impact. Mr. Rewari has over 35 years of experience in Financial Institutions, Bank, Venture Capital Fund in areas of SME Credit, Micro Finance, Venture Capital, Credit Rating and Risk Management. He served as an Executive Member at Haryana Financial Corporation.
​He has also worked with the National Innovation Council to provide expertise on setting up a Venture Capital Fund to finance innovative project with social impact. Mr. Rewari holds a B.Tech in Mechanical Engineering from I.I.T Delhi and an MBA from FMS, University of Delhi.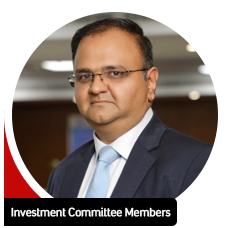 Akshay Panth
Chief Investment Officer (NEEV Funds) & Head – Fund of Funds
Akshay has close to 2 decades of experience in Private Equity, Principal Investments and Advisory roles with leading domestic and international investors. He started his career with the India Infrastructure Fund (a c.US$1Bn Infrastructure Fund managed by IDFC Alternatives) and has since worked with multiple private equity and principal investors. His previous experience includes working with CapAleph Private Equity, GMR Infrastructure, and MAPE Advisory Group.
At CapAleph, he handled the Infrastructure Support Services and Education & Skill Development segments for the Fund. At GMR Infrastructure, he was part of the Project Finance team working on the road sector where he submitted multiple bids to the NHAI. He has been part of teams that have invested over US$100Mn in the Indian infrastructure space.
Akshay holds a bachelor's degree in Commerce and PGDM/MBA.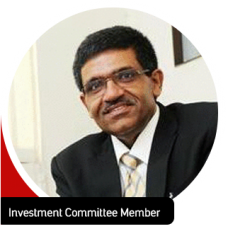 Rakesh Malhotra
Founder, Luminous Invertors
Mr Rakesh Malhotra is a successful serial entrepreneur. His initial professional engagements were with Siemens, NELCO and Mitsui. 1985 he founded his first venture, called "Oak Power Systems" which sought to exploit the power situation in India by designing and marketing India's first offline UPS system for PCs. He has since been instrumental in founding several other ventures in areas such as, Electric Vehicle and Electric Drive Train, Engineering Design Outsourcing, Telecom Energy Efficiency and Mobile Handsets Manufacturing. His most successful venture "Luminous Power Technologies" which he started with a capital of Rs. 2 lakhs and built it into one of India's best known names in its space (invertors). In 2011 he divested 74% stake to Schneider Electric. This company has also raised capital from CLSA Capital Partners and IFCI Venture Capital Partners. He continues as Chairman of Luminous Power Technologies (P) Ltd.
​Since 2011 has been engaged in angel and venture investing. Has built businesses in Clean Energy, Consumer Products, Storage Energy and in the Drinking Water space apart from Distribution and Brand Building. He has a BE (Electronics & Telecom) from Jadavpur University and has a strong interest in investing and mentoring entrepreneurs in growing their businesses.
Advisory Board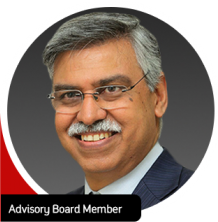 Sunil Kant Munjal
Charimman of Hero Enterprise, Co-founder BML Munjal University
Mr Sunil Kant Munjal, is the Managing Director of Hero Cycles Ltd. (C.R.Division) and the Chairman of Hero Corporate Service Limited, the services business arm of the Hero Group. In addition he also holds the responsibility as a Director of a number of companies in the USD 3.1 Billion Hero Group which consists of Hero Cycles, Hero Honda Motors, Munjal Showa, Sunbeam Auto, Majestic Auto, Munjal Auto Industries, Hero Management Service Limited and Easy Bill. Mr. Munjal is steering the Hero Group's foray into the services industry through Hero Corporate Service Limited which is engaged in Contact Center/BPO Services (HeroITES), Training and Competency Building (Hero Mindmine) and IT Consulting (Munjal eSystems). HeroITES has set up a state-of-the-art BPO center near Delhi and serves several Fortune 500 clients.
​Apart from Hero Group companies, he is representing on the Board of DCM Shriram Consolidated Ltd and is a Member of Coca Cola India – Advisory Board. He is a member of the Board of Directors of Life Insurance Corporation of India, which is the largest life insurance company in India. He has also been a Director of Bank of India (one of the largest banks in the country). Mr. Munjal is the Immediate Past President of Confederation of Indian Industry (CII), which is India's premier business association, for the year 2004-05. Mr Munjal is a visiting faculty for lectures in Business Studies and Holistic Management Practices at a number of companies and Business Schools. He is also on the Board of Indian School of Business, Hyderabad Mr Munjal is a Commerce Graduate and has training in Mechanical Engineering. He had his schooling at the Doon School, Dehradun, India.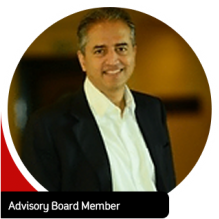 Devi Prasad Shetty
Founder of Narayana Hrudalaya
Dr. Devi Prasad Shetty (born 8 May 1953) is an Indian cardiac surgeon and entrepreneur . He is chairman and Founder of Narayana Health, a chain of 21 medical centers in India. He has performed over 15,000 heart operations.In 2004. He was awarded the Padma Shri, the fourth highest civilian award followed by the Padma Bhushan in 2012, the third highest civilian award by the Government of India for his contribution to the field of affordable healthcare.
He was elected as the chief patron of Indian Association of Clinical Cardiologists during the annual scientific session IACCCON 2013 at Bangalore.
​He was a part of the seven-member panel of Board of Governors which replaced the MCI and served for a period of one year before it was further reconstituted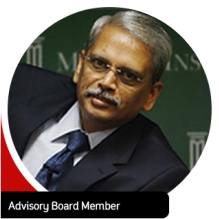 Kris Gopalkrishnan
Co-founder of Infosys
Mr Senapathy "Kris" Gopalakrishnan is the Vice Chairman of Infosys Ltd. Mr. Gopalakrishnan, along with N.R. Narayana Murthy and five others, founded Infosys in 1981. He served as the chief executive officer and managing director of Infosys from 2007 to 2011. Recognized as a global business and technology thought leader, he was voted the top CEO (IT Services category) in Institutional Investor's inaugural ranking of Asia's Top Executives and selected as one of the winners of the second Asian Corporate Director Recognition Awards by Corporate Governance Asia in 2011. He also was selected to Thinkers 50, an elite list of global business thinkers, in 2009. He was elected president of India's apex industry chamber Confederation of Indian Industry (CII) for 2013-14, and served as one of the co-chairs of the World Economic Forum in Davos in January 2014.
​In January 2011, the Government of India awarded Mr. Gopalakrishnan the Padma Bhushan, the country's third-highest civilian honor. Mr Gopalakrishnan serves on the Board of Governors of Indian Institute of Technology, Madras, Indian Institute of Management, Bangalore, is the Chairman, Board of Governors of IIIT, Bangalore and is on the Board of Trustees of Chennai Mathematical Institute. Mr. Gopalakrishnan holds Master's degrees in physics and computer science from the Indian Institute of Technology, Madras.
Managing Partner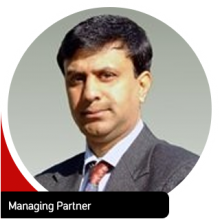 Rajnish Kapur
Managing Partner ( IAN Fund )
Senior technology professional, Chief Innovation Officer of Makemytrip with corporate & entrepreneurial experience, focus on deep tech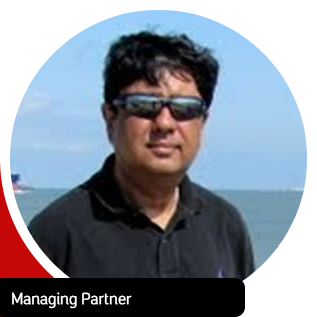 Sudipta Gautam
Managing Partner IAN Fund
Senior mgmt profession with FMCG, Technology & Energy domains expertise in Indian Cos & MNCs, entrepreneur, with cross border, fundraising & M&A experience.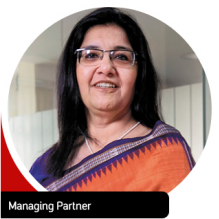 Padmaja Ruparel
Co-Founder at Indian Angel Network & Founding Partner of IAN Fund
30+ years corporate, entrepreneurial & investment exp., Co-founder IAN, Angel Investor, Co-Chair Global Business Angel Network, ranked amongst "Top 50 Most Powerful Women in Business" by Fortune India 2 years in a row, listed in Forbes India "W-Power Trailblazers" & "30 Most Powerful Women in India" by Business Today.